In spite of the dire weather, we put our summer to good use and recycled our 2019 VelSol prototype into a light pedestrian bridge with 10m span.
Due to its experimental nature, the prototype lacked any lifting points which created its range of challenges, but hands-on attitudes and smart thinking combined have prevailed, the bridge becoming a reality on the expected day.
While the VelSol module will keep on being monitored for a. o. humidity and durability issues, its main purpose will now be to shorten the path to school for the local kids by 60%, entirely removing the need for them to follow trafficked roads.
Happy to see our prototype fulfill an extra purpose, all the while demonstrating its ease of handling and installation, versatility and economy.
Oh and if you are wondering, the deck's elevation above the banks is a requirement from the permit (issued in April) to clear extreme flooding.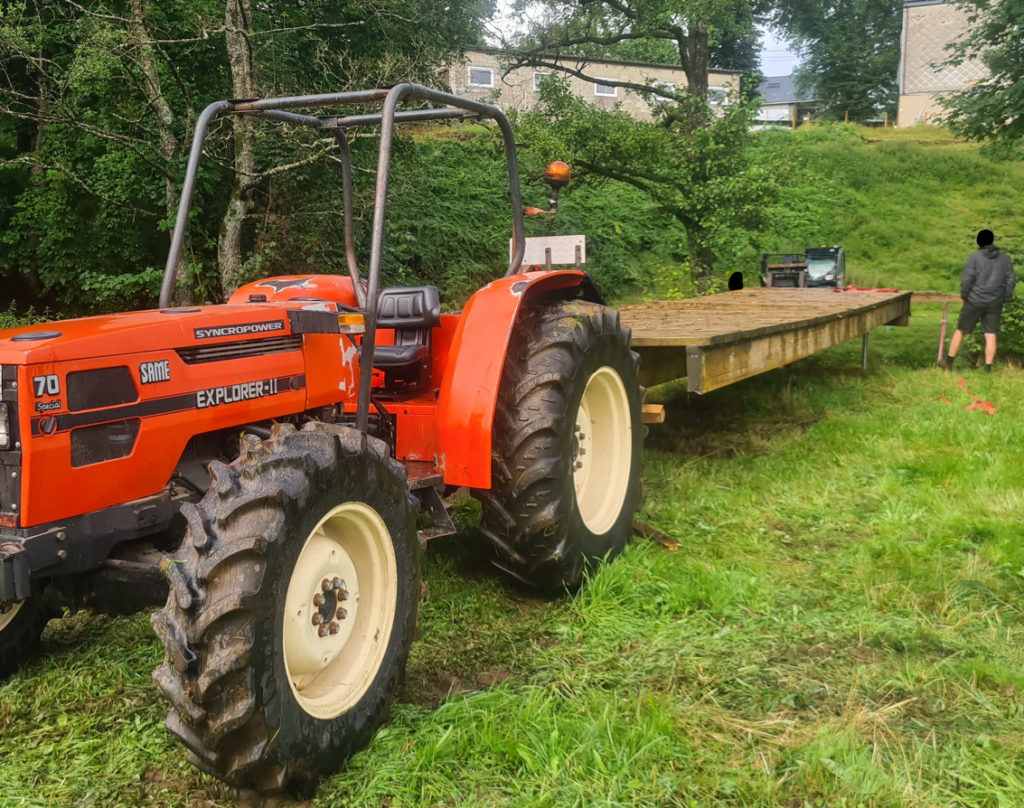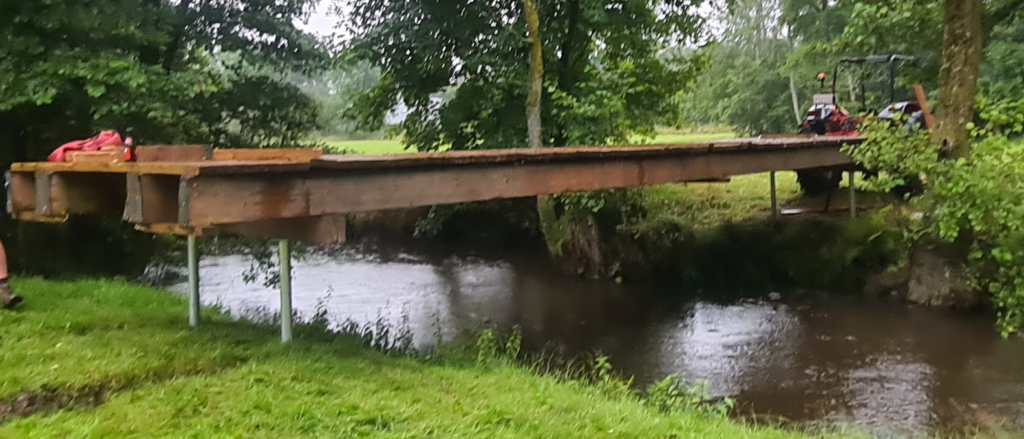 UPDATE: In January 2022, the prototype was put twice to the test of floods, demonstrating with flying colours the resilience of the concept in face of climate change (and the foresight of the local planning authorities).